Why was Gierłoż chosen for Hitler's headquarters?
The decision to build the Wolf's Lair was made in 1940, specifically August 27-29, when Colonel Rudolf Schmundt – head of Hitler's aide, Dr. Fritz Todt – minister of armaments and ammunition, Maj. Gerhard Engel – Hitler's aide – carried out reconnaissance of the Gierłoż forest, which looked well as an area for future accommodation. The location of the accommodation in this place was determined by the following considerations: Kętrzyn forest was near the border with the Soviet Union. This was of great psychological importance (the Barbarossa plan provided for an attack against the USSR). East Prussia was one of the most fortified districts of the Third Reich. In its area there were many fortresses (Giżycko, Toruń, Klaipeda, Pilawa) and the so-called fortified areas with anti-tank trenches and barbed wire fences.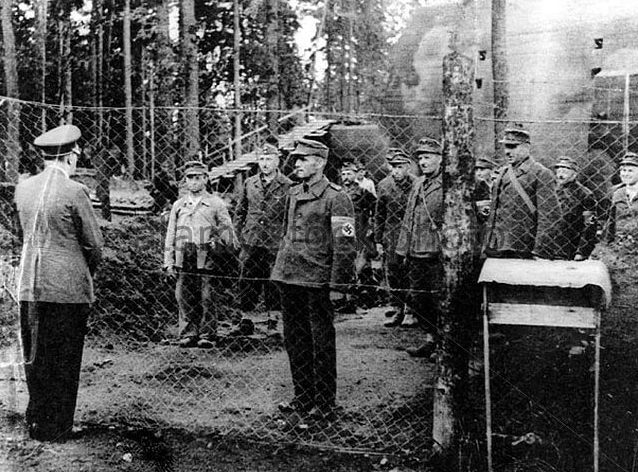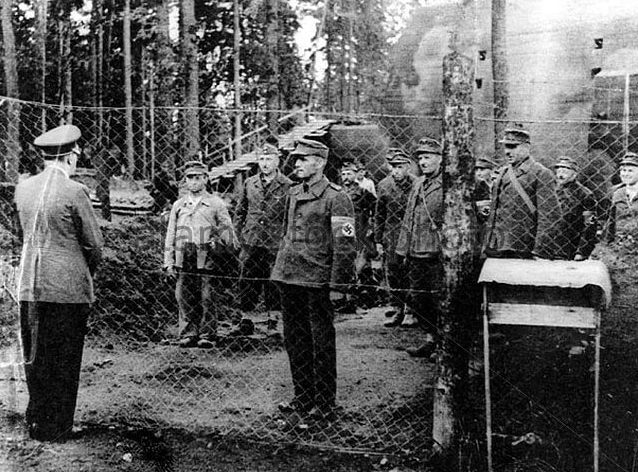 The area, chosen as a future Hitler's HQ, was located far away from the thoroughfares, in an old mixed forest, constituting a year-round natural protection of the facilities. The Great Masurian Lakes stretching east from the Kętrzyn forest were a natural obstacle to ground forces.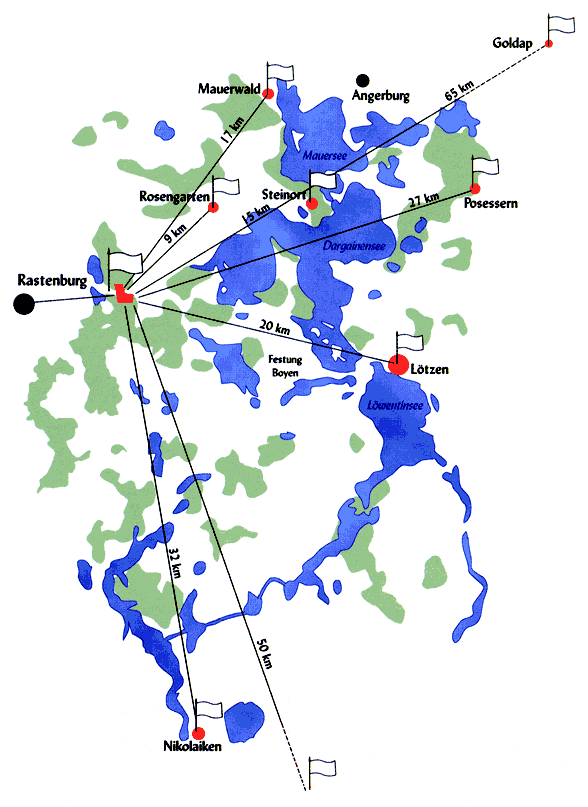 The total number of employees from 3,000 to 5,000 people given in many guidebooks seems to be heavily understated. Professor F. Seidler in the monograph on F. Todt states that in the program assumptions, the construction of Hitler's main field headquarters near Kętrzyn predicted employment of 50,000 people (20, p. 352). Peter Hoffmann in a letter to the author of this guide informs that about July 20, 1944 (the day of the assassination of Hitler) about 5,000 worked in the headquarters were present in HQ construction sites. The author of this publication – despite the widespread rumors of employing prisoners of war and forced laborers in the construction of Hitler's headquarters – did not find in the available source documents documents confirming this opinion.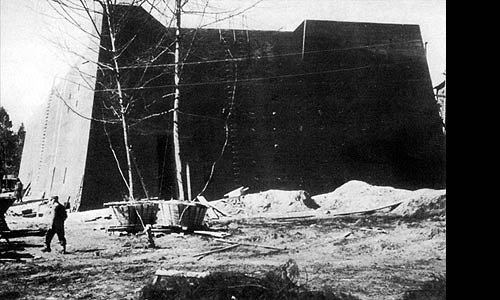 Wolfsschanze on old maps
If you look at the old maps of Kętrzyn, the surrounding area and the entire region of this part of East Prussia, the location surrounded by natural terrain obstacles seems obvious. However, it is worth paying attention to the much smaller network of roads and connections at the time – which in turn was easier to control in the event of possible army movements.
Note – the maps below are large files and we do not recommend opening them on mobile devices. The location of the Wolf's Lair has been marked on them for illustrative purposes, and the maps come from the site igrek.amzp.pl